Recently, new car XC60 of Wo Erwo acquires Swedish asthma and allergic reaction association with the environmental protection interior trim of clean health (Swedish Asthma And Allergy Association) recommend. Wo Erwo XC60 last year spring is exhibited in Geneva car go up to appear first, the bottom began to be sold formally 2008. It is S80 of Wo Erwo afterwards, V70 and XC70 3 model hind get another times of this association approbate with recommended model. So far, wo Erwo car has had 4 models to include Sweden asthma and allergic reaction association recommend directory.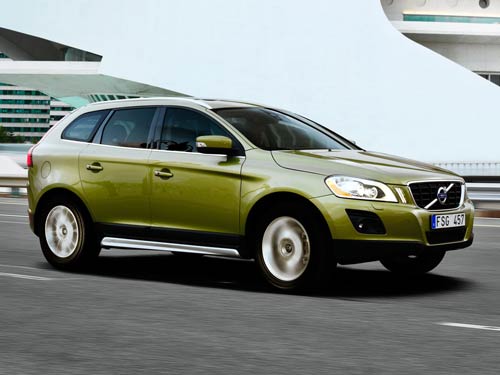 As the society more and more industrialized, a large number of population have asthma or multiform allergic reaction. Enter the air inside railroad car to ensure as far as possible clean, research and development of Wo Erwo Motor Corporation two systems, system of in-house air quality (IAQS) with component of sanitary district interior (CZIP) . These 2 systems can filter and purify the air quality inside the car, to allergic patient character is very main.
Car interior trim square and, the metallic surface inside XC60 car for example inside doorknob hand, steering wheel and shift gear the mark of the Woerwo on handle nickel element that releases already by the smallest change. The tan of in-house leather is made those who use is natural plant extraction content and rather than is chromic. All yarn fabric inside XC60 and car of Wo Erwo other and leather satisfy Oeko-Tex 100 standard (zoology textile standard 100) requirement.
In addition, XC60 still obtained Wo Erwo to repeat use, second birth is used and reclaim use (RRR) attestation. This is the model that Woerwo obtains second birth first times to use attestation. Want to obtain this attestation, car manufacturer people after discarding as useless, must showing a car is how second birth uses.
Wo Erwo Motor Corporation since one of core value that began to regard Wo Erwo brand as environmental protection 1972, the attestation that XC60 and S80, V70 and XC70 acquire Swedish asthma and allergic reaction association and recommend the exploration that reflected Wo Erwo Motor Corporation to go up in environmental protection technology again and achievement.